FEEL THE DIFFERENCE
15 MINUTES CAN MAKE
Wellsystem Dry Water Massage
The heated dry water platform on the Wellsystem Dry Water Massage along with massage jets and aroma-therapy are the perfect combinations to offer one of the most peaceful, soothing massage experiences around.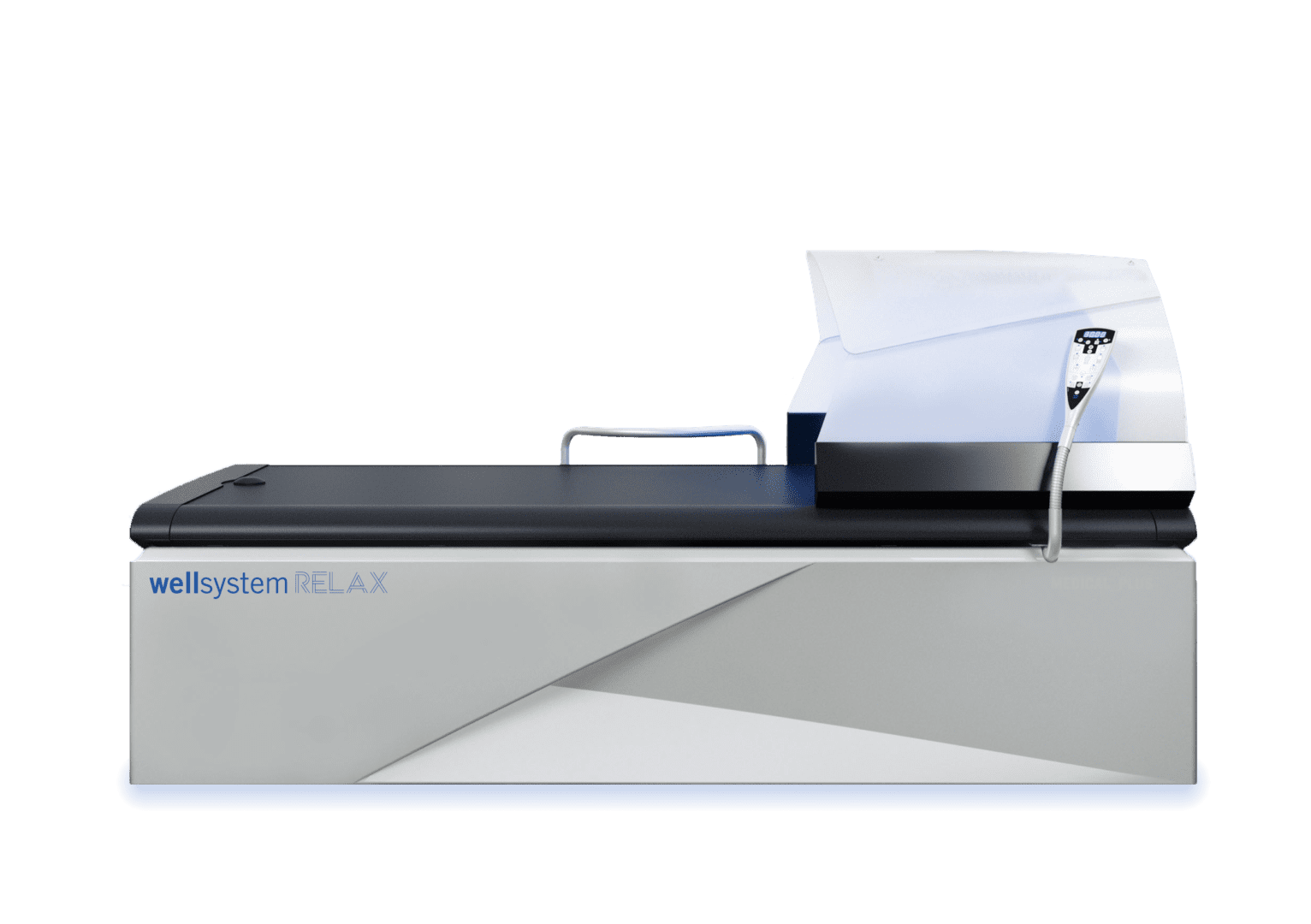 HYDROTHERAPY MASSAGE BENEFITS
Promotes relaxation
Relieves anxiety
Alleviates stress
Increases circulation
Enhances sleep quality
Aids in detoxification
Reduces muscle tension
Temporary relief of aches and pains
Extends range of motion in joints
The typical session is recommended to be fully dressed; however,
you can wear whatever makes you feel most comfortable.
Whether you have an injury, complete a tough workout,
participate in an activity that causes you pain and soreness, or
you just feel the need to relax and take a few minutes to yourself,
the Wellsystem Relax can be used every day.